---
HRH SLEAZE 5 
Want to grab the last few weekend passes?
Fill in your details below to be entered into our prize draw for HRH Sleaze 5 tickets at the O2 Academy, Sheffield on 27th & 28th August 2022. If your name is drawn, we will offer you up to 6 tickets for the cost of just the booking fee!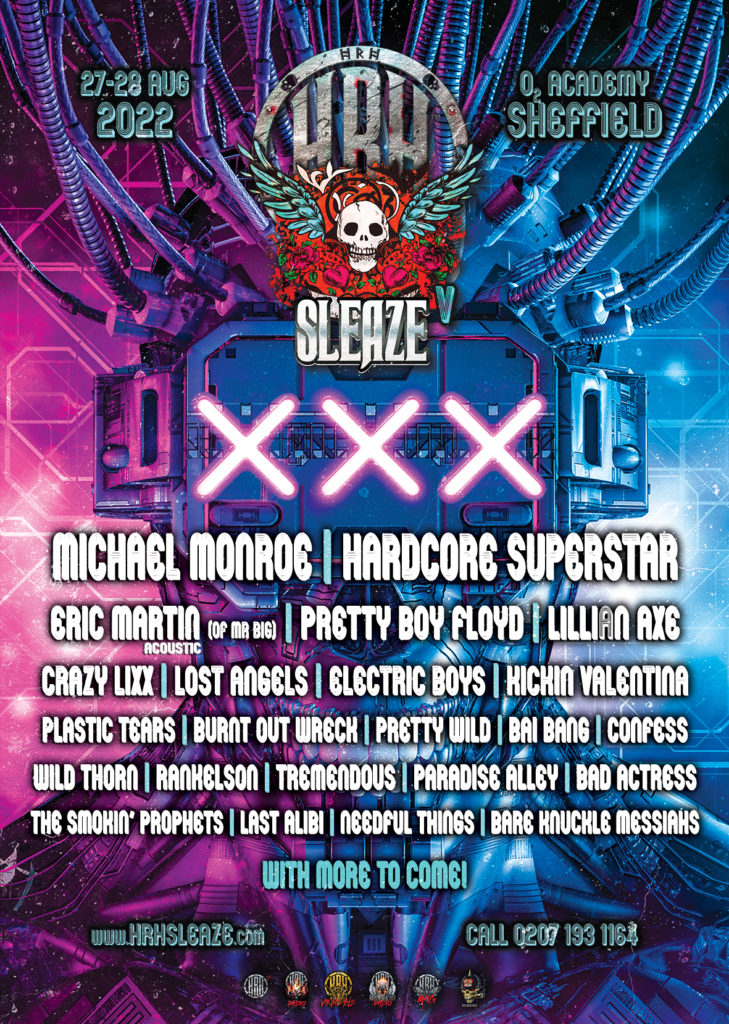 Welcome to HRH: Europe's biggest residential festival operator; Epic Experiences and Amazing Adventures curated by the fans, built & powered by HRH!
If you're new to the HRH circle, then we would like to extend our humblest greetings to one of the closest circles of music enthusiasts on the planet.
Sleaze Rock has always had a number of connotations and HRH fans will always have their own take on it, however its most common associations have been with Hair Metal and Hard Rock movements from the early 1980's. These guys ruled the Radio and then mutated an influential streak that seemed to mould a lot of Swedish n UK acts particularly.
HRH Sleaze IV will see 30+ bands from around the Globe descend into our Sheffield base on the 28th & 29th August 2021, for a 2 Arena, 2 Day Sleaze Rock Ritual. Dress up, feel free and enjoy our latest HRH experience.